One of my blogging goals this year is to keep up with a new Five on Friday! I am going to be linking up with some new ladies
Darci
,
April
,
Christina
, and
Natasha
.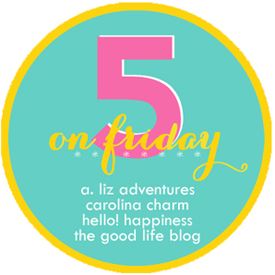 1.)) This has been going on here lately. I know I should stop her because when I am paying orthodontic bills in 15 years I am going to regret it, but look at her. It's possibly the cutest thing I have ever seen.
2.)) Little boy has had a rough week. It's tough being 2, ya know! As a treat, I gave him a little chocolate ice cream. Then I made the mistake of going to the bathroom. This was the result.
3.)) Lest I leave little sister out of this weeks shenanigans. Really, she's just a hot mess
(I wonder where she gets that from)
.
4.)) I found myself looking back through some old posts for something in particular and loved that I found myself saying, "wow, I forgot all about that". My goal this year is to increase my blogging so that I remember all the little things of the kids growing up. Sooo, I am going to follow suit of something my friend
Cameron
is doing and post a snip it every day. She is doing a picture a day on her blog, but lets face it, sometimes I fail to take a picture a day. Especially when we are chilling in our pajamas. Regardless, I want to post something whether it be a picture or something memorable from our day.
5.)) Moving to a new place has given me the opportunity to make a ton of new friends, and thankfully, I have met some really amazing ladies since moving here. This made me giggle…and it kind of rang true: